Our Patrons of the Documentary Blog have put online for a week one of the three films they awarded at the last edition of the Fidé in 2019. After "J'suis pas malheureuse" by Laïs Decaster and "Je ferai tout disparaître" by Margaux Chataux, it is the turn of the film Azadi by Sam Peeters.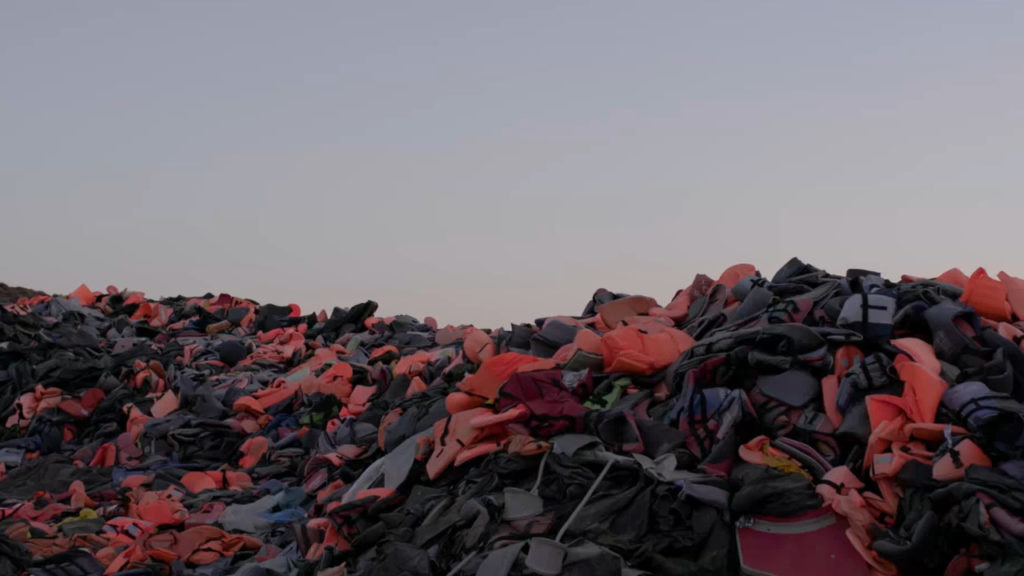 The technical mastery of the film is entirely subject to its narrative, while ideally serving as a description of the tragic situation of some refugees in a transit zone in Lesbos (the Moria camp) that acts as a veritable purgatory. Magisterial moments punctuate the film : an immersive sea shot as a prologue, testimonies of refugees with painful liabilities that are hard to imagine or of Greek fishermen who rescued them, piles of life jackets (reminiscent of Nazi death camps) and wrecks, epitaphs (often anonymous) in a cemetery… Passages of morality that may be questionable for some of the speakers also testify to the geopolitical complexity of our world ("Keep them your beautiful principles !"). I don't have the means to do so ! ") : a refugee denounces other refugees to the authorities to save them from certain death, an old lady helps refugees on her island in the hope of helping Greece win a Nobel Prize and contribute to bringing her country out of a crisis that has lasted too long… These moments say a lot about the "bankruptcy" of our technocratic world and its narrow-minded cruelty. However, the real stakes of the film rest on its protagonist, Gulfam, a "veteran" of the pains of the world and with Hugolian accents, whom the director tends to mythologize in order to better sensitize us paradoxically to a reality that we may no longer want to see (to avoid being confronted with it)… When the documentary uses a fictional process as a last resort for our empathy, our anchoring to reality wavers… (Derek Woolfenden)
To watch the movie, it's HERE.